Home ❯ News ❯ NetEnt Announces New Collaborative Slot With Rock Royalty Ozzy Osbourne
Advertiser Discolusure
We want to bring you the best content and the best offers. Just so you know, we may collect compensation from the links on this page and some of our reviewers are compensated for contributing content to this website.
NetEnt And Ozzy Osbourne Team Up For New Collaborative Slot Game
A sponsored game will always excite fans and NetEnt's latest title has attracted some real rock royalty.
Ozzy Osbourne is an iconic musician in the world of rock after fronting Black Sabbath and enjoying a successful solo career. He's performed some of the most influential rock songs of all time and has always been close to the spotlight.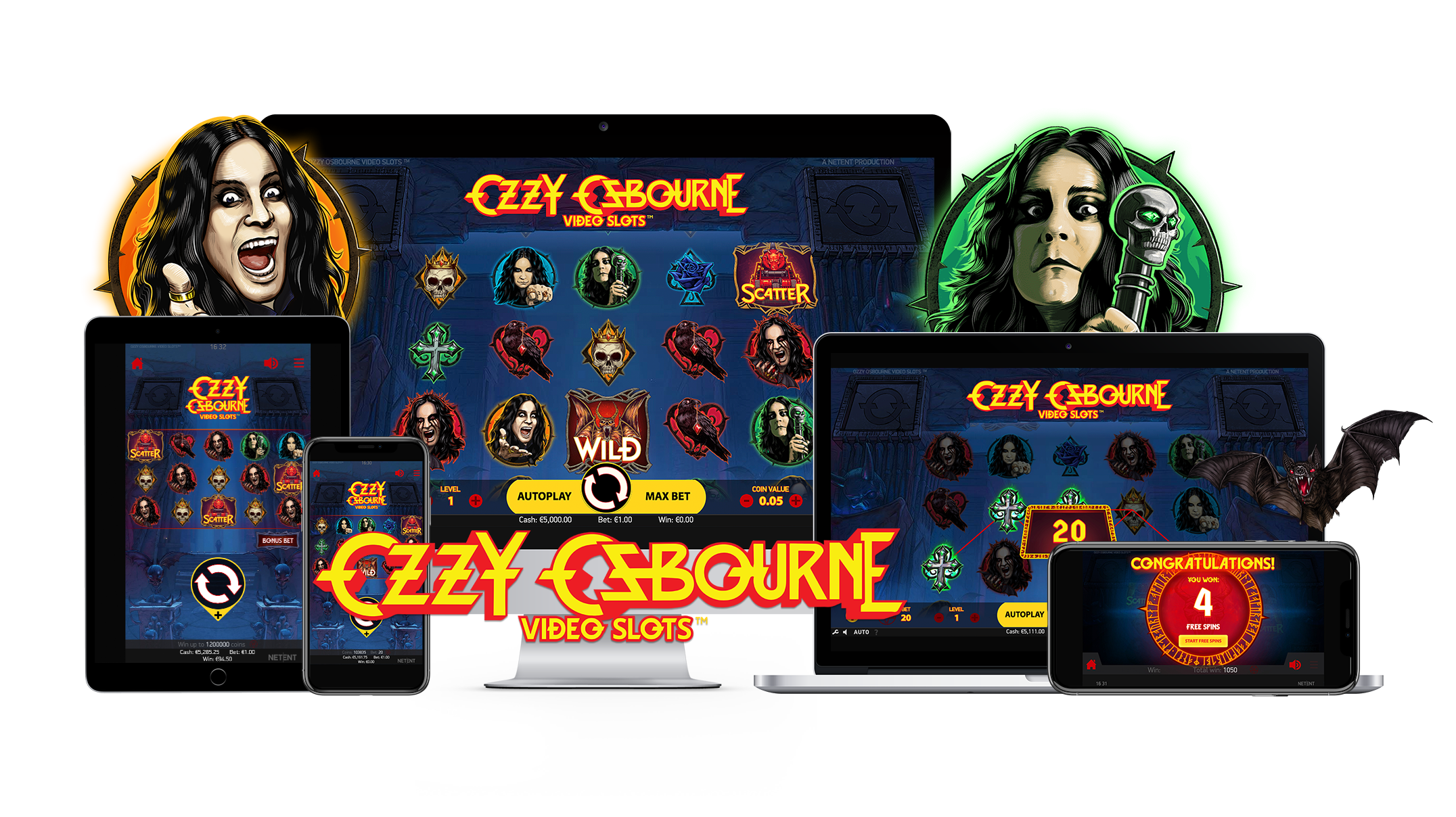 Now, Osbourne has teamed up with NetEnt to bring players a brand new slot, Ozzy Osbourne Video Slots. It's a game cranked up to 11 with features like Re-Spin and Free Spins with its Symbol Charge Up mode. Each time you land a Re-Spin or Free Spin, the Symbol Charge Up is activated to produce one of a number of features: Coin Win, Wild Symbols, Multipliers, or Symbol Upgrade.
From there, the Bonus Bet allows these features to get even more exciting. Activate it to add one extra Free Spin, increase the Multipliers, and boos the chances of winning the features.
The Archetypal Rock Star
It's not the first time Ozzy has appeared somewhere other than a gig or studio. The prince of darkness was one of the first reality television stars, appearing in The Osbournes alongside his children and wife, Sharon.
But, of course, Ozzy is best known for his time on stage. He fronted one of the most influential bands of the 1980s and now, is fronting this enticing game.
"Ozzy is the archetypal rock star, whose name transcends the music industry," said Bryan Upton, NetEnt Director of Games.
"He might be the Prince of Darkness, but he's had an incredibly colourful career and we are ecstatic to have worked with him for his latest gig.
"With its great gameplay and exciting theme, Ozzy Osbourne Video SlotsTM will appeal to his fans as well a wide cross section of slots players."
Let's hope that rock fans enjoy this tribute to the prince of darkness. NetEnt's latest game is an interesting one and if things go well, who knows who else we'll see fronting a slot in the near future? We'll keep you updated with the best online slots.
FAQ about Online Casinos in Canada